VIX500

Advantages

Broker Type : Market maker
MetaTrader 4
Low spreads.
Bonus offers
Multiple ways of account funding.
ECN execution available.
Scalping Allowed
Hedging Allowed
Expert advisors Allowed
Affiliate program
Islamic accounts available.
Trade Forex, CFD, futures, commodities, oil and gold.

Disadvantages:

U.S. citizens aren't allowed to open an account.

Bonuses/Promotions

Posted by Nicole Andrews from London Uk on Monday, 01.14.19 @ 07:23am | #1327

These brokers are terrible they took me for all I had, luckily for me I was introduced to this recovery website, they helped me recover all of my funds within 3 days, I am so happy to share this with all who have been scammed

Binaryoptionrecoveryspecialist -.- com


Posted by ELIZABETH TUSK from USA on Monday, 12.24.18 @ 08:46am | #1318

HI, To be great, one has to take risks, i took risk with binary and crypto trading only for me to fall victim of fake brokers and trading sites. i lost more than $100,000 with different brokers thinking it was just my trading luck until i found out that the brokers i have invested with are fake and always plan to lose clients money with the aim of stealing the money but those days are over as i have a strong backup, a firm that specializes in funds and asset recovery. The firm is Recovery Kapital, this is what they do with the help of tech professionals and lawyers to help retrieve all your funds back. http://recoverykapital.com is their website or email info.recoverycapital@gmail.

Posted by john bernard from california on Monday, 11.19.18 @ 16:37pm | #1286

Binary options is a scam with many unregulated brokers. I was trapped by this binary options company and lost some more money . The next he asked me to sign a document online which I thought was a document to trade. He did not explain to me what that document was and as I was directed to the document, the robot took over and signed the document on my behalf. It turned out later that was the very important Bonus Statement with conditions that restrict withdrawals. I was trapped. The MRTV = (account deposits +credited bonus) X 20. I wanna avoid a lengthy litigation and still have my seven figure investment back and it happened – Alex recovered all my assets within two days [britz.ale

Posted by Dennise Langc from UK on Sunday, 11.18.18 @ 04:25am | #1284

it was everything gone wrong for me, i fell fully for their lies, had my broker handle my account for me which made things get worse but i was out there working almost all hours of the day to make sure i stay stable financially in life and all of a sudden +booom . i need cash and they are wasting my time to approve my withdrawal request. At this point i am beginning to get scared and after a while they stopped responding to my emails which became worse, i was going nuts until i was able to come across a company ( binaryoptionassetrecovery(+.com(. they were so helpful and we got back almost all of mu money back. im never going down that binaryoption or forex investment road again.

Posted by mayabanin01atgmaildotcom from United Kingdom on Sunday, 09.16.18 @ 08:24am | #1214

I had a hard time trading recently. I was burned by a bogus broker it was difficult to get a withdrawal after many attempts. I had to hire a recovery solution firm to get my funds back.

Posted by martin tyler from New York on Tuesday, 08.28.18 @ 05:02am | #1205

It is not advisable to just embrace every trade opportunity because of scam,trust me. It is always good to trade with broker using a transparent pricing, fast and reliable trade executions.. I have been scammed in forex and binary options before I got to know and actually recovered my funds back with the help of viapreferred @gmail dotcom hacker group and still went ahead to trade with them
using their forex and binary options group an it has been lucrative ever since.
They are advanced trading platform designed for active traders
because of their clear, reliable pricing and superior trade execution.They have shown to be market leader with a proven record of strength and stabilit

Posted by Sandra White from USA on Monday, 08.6.18 @ 10:52am | #1190

So happy now that i have finally been able to retrieve all my lost funds of about $150k,which I never believed I would get again from an unregulated broker who stocked my trading capital for over 4 months now, and denied my access to my trading account. I'm so glad that I have gotten back all my funds back stress free, All thanks to my boss who introduced me to a certified binary option recovery expert. Do you have funds that you wish to withdraw from your account, is your Broker manager asking you to make more deposit before you can place a withdrawal, are you confused and you don't know how to go about it, then contact Kingrecovery01@gmail.com and he will guide you on steps to take and get all your lost funds back in just few days as he did for me

Posted by Hack Ethics from United States on Thursday, 07.26.18 @ 08:13am | #1186

I invested 90% of my retirement payment on binary options with the mindset of getting it multiplied and enjoying a better retirement life. I appreciate Hack Ethics for helping me recover my stolen funds £750,000 from Binary Brokers and Fake Hackers within 48 hours. Contact him or Skype for any desired Hacking Services.It was like a miracle when he helped me recover my £750,000 within 48 hours and now I feel free like a bird. It was sweet and smooth from the start, withdrawals were easy and consistent until it gets to a point I started to be denied withdrawals and that was how I lost all money, I couldn't get my investment amount back not talk of the bonuses. I contacted several lawyers but it was all waste of time and money, they couldn't render an inch of help. God so good to my old self and family, I later met with a certified binary options recovery expert that helped me recover my money within 48 hours from the brokers, it was worth it to pay him 20%. You can contact the expert on ''HACKETHICS008@GMAIL.COM OR WICKR - recoverygenius" if you have found yourself in same situation as me also he can render any other desired hacking services within 48 hours, I can assure he would be able to help you just as he helped me, you can give him a try if you don't mind. Binary options brokers shouldn't get away with this.

Posted by Hack Ethics from United States on Saturday, 05.12.18 @ 14:08pm | #1157

I appreciate Hack Ethics for helping me recover my stolen funds 750,000 GBP from Binary Brokers and Fake Hackers within 24 hours. Contact him – hackethics008@gmail.com for any desired Hacking Services. STOP BEING SCAMMED BY FAKE HACKERS and BINARY BROKERS AND FAKE HACKERS. Hire a Ethical Hacking group who are professional and real. Hack Ethics is an experienced Private Hacking Organization with a spare master key that no one has. It was like a miracle when he helped me recover my 750,000 GBP within 48 hours and now I feel free like a bird. Also he helped monitor my cheating spouse which I got first-hand information from her phone. Now I get all her incoming and outgoing text messages, emails, call logs, web browsing history, photos and videos, instant messengers(facebook,whatsapp,bbm,IG etc) , GPS locations, phone tap to get live transmissions on all phone conversations. Specialized in different Hacking Services some of his most popular hacking services or social network and know if your partner is cheating on you hack into your partners phone. He can help you recover your lost binary BTC , TBC, ETH and every other stolen funds within 48 hours.

Posted by FAITH FOUNDATION from USA on Friday, 04.13.18 @ 04:45am | #1149

Fortunately our foundation got money back with the Recovery Firm's help. All binary options trading is a scam. If money lost is a lot of money to you like we lost £145,000 to IQoptions and £76,000 to Banc-de-binary and you feel you need to get it back. My advice is to seek professional legal aid immediately, so they can tell you what you can potentially do, contact the Recovery Firm on their complaints support team via firmrecovery@gmail.com and get your funds recovered.

Posted by Stella Art from Colindale UK on Monday, 10.30.17 @ 06:05am | #1034



"I would advise all to contact —GeminiHacks (dot) (com) they helped me recover my invested money I had with 24option and Banc de Binary last week. 50k and 65k respectively for both companies I can't help but post their services online. They also helped my neighbor with the same issue we got into together. This binary option scam issue is really turning to wide spread disease, I advise to contact Geminihacks (dot) (com) if you have fallen into the same binary option scheme by these brokers. So far they have recovered all the money from both my 24option and Banc de Binary accounts, contact them now to do the same
"

Posted by jaz from usa on Thursday, 09.21.17 @ 04:32am | #1021

Recently got my funds back from a scam broker with the help of a refund professional, glads i'm out of this loophole. Happy to share my experience. chrishart6501 atgmaildotcom

Posted by jazzharty from recover on Wednesday, 09.20.17 @ 06:21am | #1019

I recovered my funds from a scam broker recently with the help of a refund professional, so glad this is finally over. Traders I suggest getting back your money using this method. happy to share my experience. chrishart6501 atgmaildotcom

Posted by bernard from ireland on Friday, 01.20.17 @ 14:40pm | #887

they are a scam. beware and download vix500 away ...
russian scammer talks to invest as much as possible, but the refund request, begins to shun and disparage communicate. call tel. + 442037693171, +41445510226, +420234280605. woman and transmits trader husband, speaks Russian, English, German. false platform. trader manipulate transactions and funds.
Start Trading With Top Industry Brokers
Broker
Profile
Open Account
Minimum Deposit: 5 USD
Leverage of up to1:30
Leverage applies to all EU regulated entities of the group. Leverage depends on the financial instrument traded.
Broker Type : Market Maker
Regulation : CySEC 120/10 (Trading Point of Financial Instruments Ltd) ASIC 443670 (Trading Point of Financial Instruments Pty Ltd) FCA 705428 (Trading Point of Financial Instruments UK Ltd)
Offer: 30USD No Deposit Bonus
Minimum Deposit: 25 USD
Leverage of up to 1:500
Broker Type : ECN/STP & STP
Regulation : FSA SD008
Offer: 25USD No Deposit Bonus
Minimum Deposit: 100 USD
Leverage of up to 1:500
Broker Type : Market Maker
Regulation : CySEC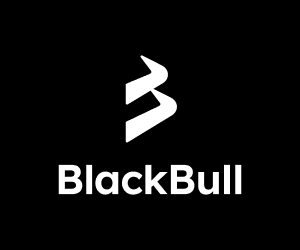 By Payment Methods
By Trading Platforms
By Broker Type
Featured Traders
FXRank Sponsors
Connect to FXRank.net
Advertisement
Contact us
fxrank.net@gmail.com